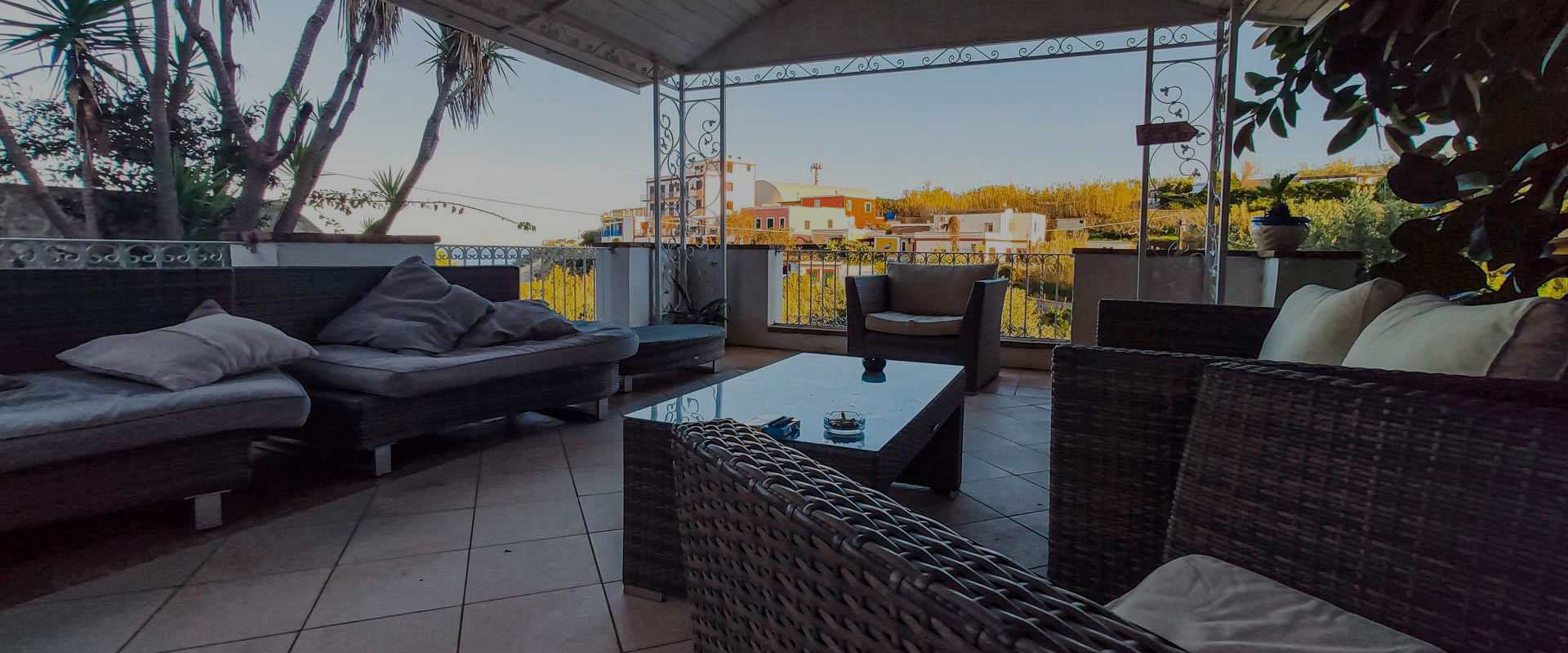 The Services
Restaurant
The relais has an internal restaurant where we regularly serve breakfast from 8 to 10 a.m. and dinner from 8 to 10 p.m. for all customers with half board.
For those who do not have half board, just a stone's' throw from the relais, you can book a charming dinner at the Bar Afrodite restaurant. An ideal place to enjoy the typical local cuisine.
You can have lunch and dinner on the beautiful terrace overlooking the ancient Roman port. A restaurant with a view, in the heart of Ventotene.
t is located in Piazza De Gasperi (commonly called "Piazza Chiesa") in the heart of Ventotene.
How to get to the Afrodite Bar Restaurant
Open for breakfast, lunch and dinner. Booking is advised Every day you can rediscover the true flavours of the sea with a rich menu of fish dishes that chefs cook using only the best ingredients. Starters, first courses, main courses and desserts are expertly prepared to make your stay in Ventotene unique.
Beach
From the Relais you can access a small adjacent beach
Other services:
– Luggage Service. The luggage service leads from the port to the hotel and vice versa. It should be noted that this service may be provided with at least 24 hours' notice prior to arrival at the premises to allow us to get to the port to assist you.
– Bar
– Relaxation area
– Reception
– Guides on the territory
– Information brochures
– Special offer for the Afrodite restaurant
– Vehicle rental.
On the island it is possible to rent electric scooters located in special stations. stazioni.
In the Relais you will find all the information and details needed to use the service.